Magazine
Drucken
Language Matters
A Guide to Writing Artist Statements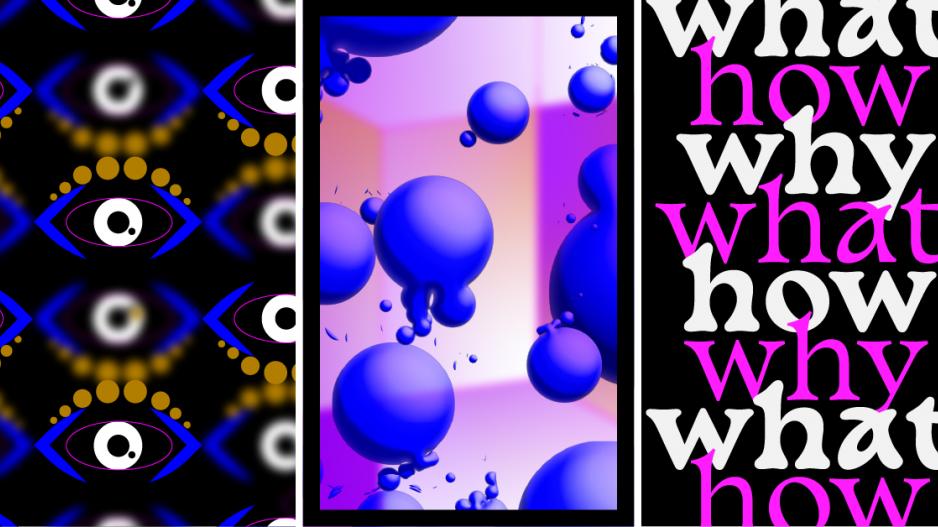 Text: Kathy-Ann Tan
Whether it's for a grant proposal, a residency opportunity or an MFA program application, artists are increasingly being called upon to write about their work. Writing these so-called "artist statements" isn't easy for everyone! Some artists are good with words; others aren't. Even though they can be hard to write, artist statements can be very useful in helping you understand your own practice or to evaluate how your work has developed or grown over time.
Especially for BIPoC artists and artists from marginalized communities, artist statements can be tricky, as there is often the expectation that they contextualize their work in relation to larger issues of racism, prejudice, colonialism and diversity. As a BIPoC artist therefore, how can one write about one's practice in a way that is not reduced to these expectations, while still addressing the very real and complex challenges of navigating a dominantly white-led art world? More broadly, how can one write concisely and effectively in an accesible language, without using "artspeak" or difficult jargon? How can one write clearly and compellingly and make one's artist statement stand out from the crowd – particularly if this is for a funding or grant application?
Whether you're an early career/emerging artist or mid-career artist who is looking for ways to describe your work and practice with impact, clarity and vision, here are some useful tips and tricks to get you going!
First off, take a deep breath: If you find writing about your own artistic practice and work a challenge, know that you aren't alone! If you are doing this for the first time, or updating your artist statement after a long period of time, try to make the task easier by using one of these methods/exercises.
Method/Exercise #1: The Interview with a Friend
Have a friend interview you about your recent work or work-in-progress. Try to answer their questions using simple vocabulary. Be as honest as you can. Although you might feel the urge to acknowledge the work of others who have influenced your artistic practice, try not to speak about other people's work, but only about your own. Record the interview and transcribe it afterward. Try this with various people – for instance, someone with whom you went to art school, a peer or someone from the community, but also with those who do not necessarily know the arts scene(s) or your work in any detail, like neighbors or family members. Do this so that you get different ideas for the pitch and tone of your artist statement.
Method/Exercise #2: Create a "Word Cloud"
Take a large sheet of paper and write down all the words (nouns, adjectives, verbs) that you consider relevant to your artistic practice. The more important you feel a word is, the more space it should take up on the paper. This exercise will help you to visualize for yourself what is central to your art and practice and enable you to organize your writing. Begin to write sentences using the largest (and hence most important) terms in the "word cloud". These should be the first few sentences of your artist statement or written reflection of your own work.
Method/Exercise #3: Recall the Last 5 Exhibitions or Events You Visited
Chances are, the last five exhibitions, live art events or discursive programs that you attended (out of interest and not obligation!) will be a helpful way to contextualize your artistic practice and research. It also provides you with a useful comparison of how other artists engaging with similar concerns are framing their work and practice. Ask yourself how you are doing things differently or what makes your work different to that which you saw in the exhibition. Write down your thoughts.
While trying any or all of the methods/exercises above, bear in mind that the basic components of any artist statement or description of one's work should include the "what", "why" and "how":
"What" – What medium do you work in (textile, video, live art, sculpture, painting, collage, photography, etc.)?
"Why" – Think about what motivates and drives your practice and why you are drawn to a specific medium or format.
"How" – This is where you can describe your artistic process, including any factors like site-specific research or community engagement.
When writing the above, stay away from overly 'trendy' words (any words that keep recurring in the titles of exhibitions or curated programs) and definitely avoid the temptation to use too many of these 13 most overused words in the art world. Write using short sentences and try to apply the "less is more" maxim. You can also see your artist statement as a teaser for people to want to learn more about your work and practice, so don't give it all away at one go!
Remember: Revision is the key to writing at a good artist statement or reflection on your own work. Ask a friend to read your artist statement and give you feedback and comments. Most sources suggest keeping your artist statements to 3 – 4 paragraphs and one page maximum. This will, of course, depend on the nature of the task. An artist statement for a grant application where one is asked to write about one's practice and a particular project will necessitate more detail. Here, it is also important to write clearly and for a non-specialized audience, as the jury might be composed of people from different fields of expertise.
There is no perfect artist statement, only an artist statement that is an honest reflection of your work, practice and vision. Write from your own perspective as an artist, not as a curator, cultural critic or art historian. Read your artist statement out loud and ask yourself: Is this ME? Your reader will want to hear your voice and not that of someone else describing your work. They will be looking to read something that helps them gain a deeper understanding of your art and to establish a connection to it. Think of your artist statement as something that helps contextualize and give the 'background story' to your work. You can also think of it as an acknowledgement of your labor of love, your dedication and your vision as an artist!
Weitere nützliche Links/ weitere Lektüre, einschließlich Videos und Online-Ressourcen